Crusader Musketeer Palace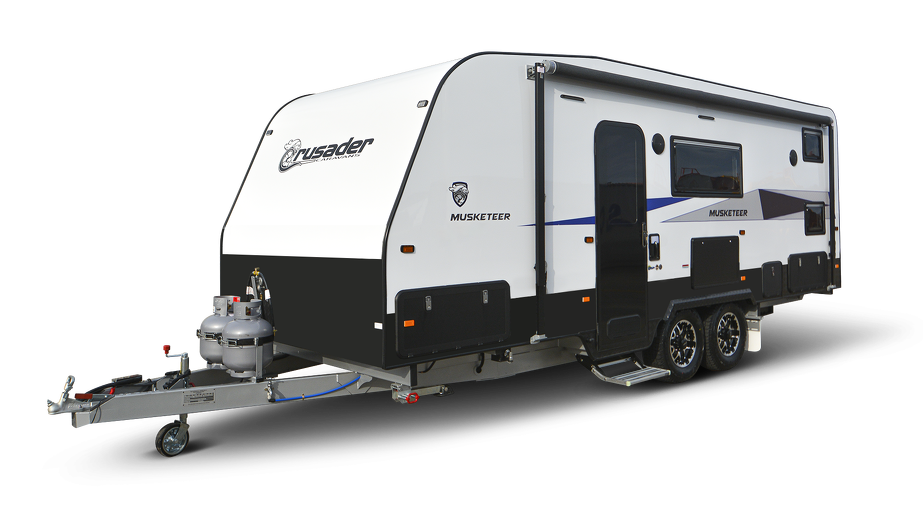 Designed for the bigger sized family Live like a king or queen in your very own palace, offering all the bells and whistles from the Musketeer range including bunk beds.
2+2
Shower
Toilet
Solar
Affordable Luxury
The Musketeer Palace offers style and luxury at an affordable price tag and is highly equipped to leave very little to be desired.
Externally, smooth and modern walls combine with the strong 6" Duratech chassis and drawbar and Crusaders renowned, fully insulated, one piece, roof, walls and floor to complete the perfect picture.
The spacious feeling of your Musketeer is further enhanced by the large windows, a myriad over bright remote-controlled LED lighting and overhigh 80" ceilings.
Perfect for Your Next Adventure
The Musketeer range offers style and luxury at an affordable price. With its smooth modern walls and strong 6" duratech chassis and draw bar and fully composite panels this range will make you feel right at home. Even more the large windows and bright remote controlled lighting will complete the perfect picture for your next adventure.